No, your neck will not s'cape.
Scarves and Gloves
After the headwear and leather goods, BCBG now attacks your neck. Ideal in Winter or mid-season, scarves protect you from the cold and keep you stylish. We select our designers with precision in order to offer the best in terms of quality and style.
Read more ...

Then follow the guide! Find many summer scarves models keffiehs, scarves, chunky knit scarves, mild or hot. We select for you the latest fashion trends, and let's search the best products.
Blog & Guide, Tips - Scarves & Gloves
How to wear it
Men and women
Il classico
The classic style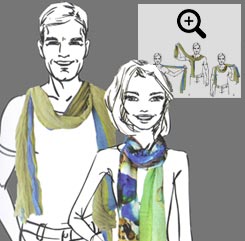 Il moderno
The modern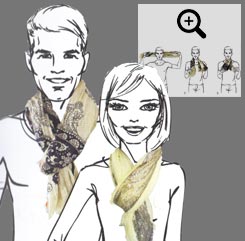 Il cerchio
the easy style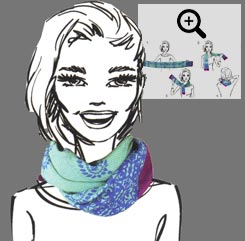 Women
La treccia
The braid style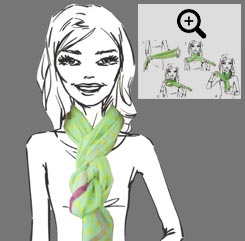 La cravatta
The business style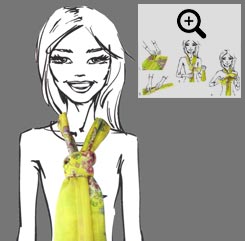 La farfalla
The lady style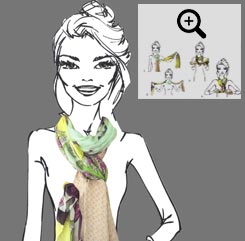 Headdress
La cenerentola
The Cindarella style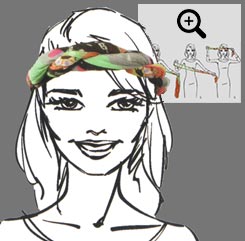 Il turbante
the turban style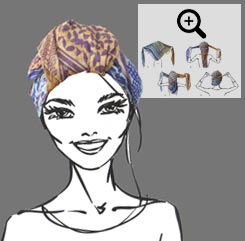 Il nodo
The bow style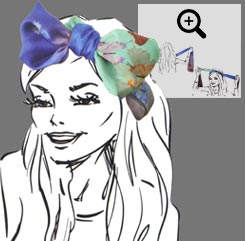 An online shop of scarves! Discover numerous models of keffiehs, large mesh scarves, shawls, light or warm. We're picking for you the latest trends about fashion and taking the best products to offer you the top. Ideal shopping!